Hawaii Resort Photography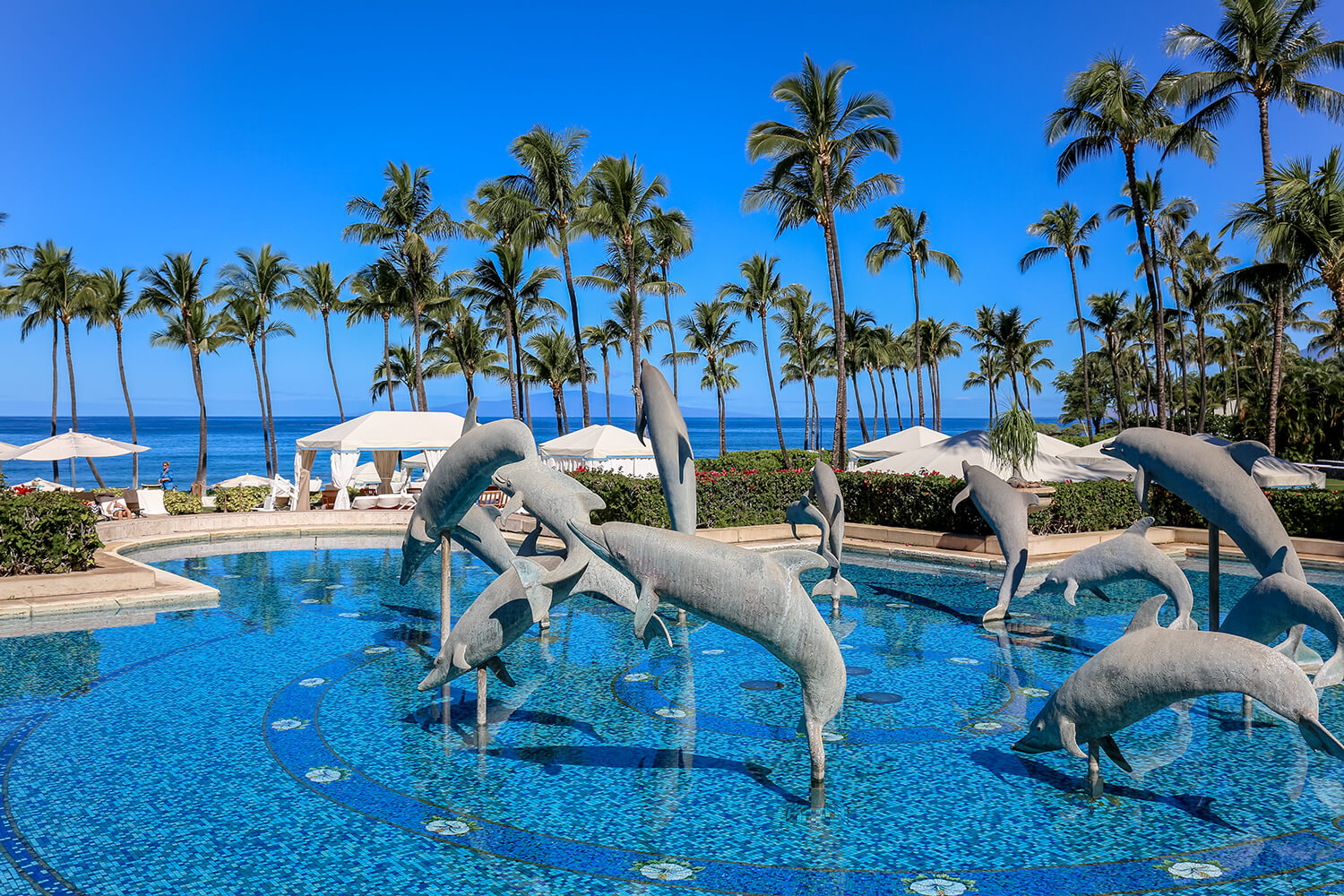 Hawaii Resort Photography

All Things Hospitality is thrilled to present its very first Hawaii Resort Photography Portfolio showcasing BRE's newly acquired island resorts. All Things Hospitality was contracted by the hotel's ownership company, Blackstone Real Estate, following the hotel's billion-dollar purchase of the Grand Wailea, A Waldorf Astoria Resort, and more recent Courtyard by Marriott King Kamehameha's Kona Beach Hotel. All Things Hospitality Photographers are skilled in Architectural Hotel Photography, now extending their reach to luxury resorts and restaurants.

GRAND WAILEA, A WOLDORF ASTORIA RESORT
This stunning paradise located on the coast of Maui was an absolute pleasure to photograph! Upon arrival, you're greeted with views of waterfalls, palm trees, and the absolute most gorgeous estate. You receive a fresh Hawaiian orchid lei before check-in and are kindly escorted to the front desk. The front desk features massive windows showcasing the grounds. After numerous selfies and a moment to recover from shock – it was time to get to work!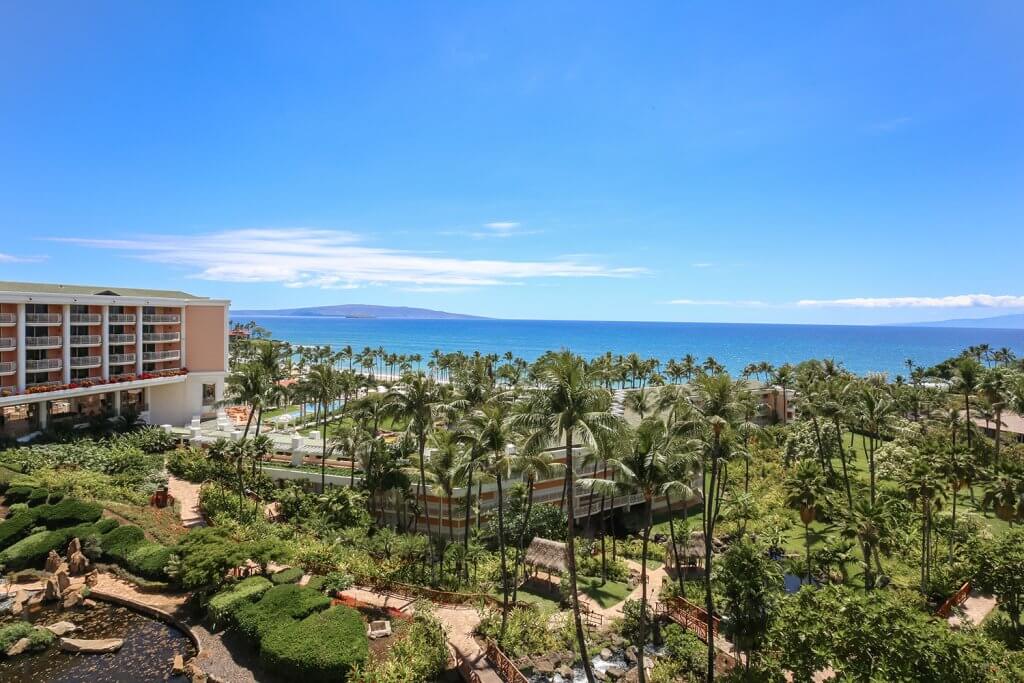 "This project was a huge learning experience for me as an architectural photographer. I really enjoyed the opportunity to step out of my normal photography routine to capture this unique property, and it was a huge honor to be asked to do so." –Carlie Tackert, ATH Photographer
ATH started by exploring the grounds and the beach. Afterward meeting up with the designated property contacts. The shot list ranged from pools, waterslides to stunning balcony views, with literally everything in between.
Mermaid Fountain

Balcony View
ABOUT GRAND WAILEA
The Grand Wailea Resort encompasses 776 luxury guestrooms, overlooking the most beautiful coast on Maui. Featuring grand views, upscale Hawaiian décor this property is a fantasy mega-resort to say the least.
The grounds include a 262-foot "Lava Slide", and five other slides interwinding four jungle pools. This Waldorf Astoria resort also features numerous dining experiences. Our favorite being the drop-dead delicious Humuhumunukunukuapuaa restaurant and bar. Others include Bistro Molokini, the Grand Dining Room Maui, and Cafe Kula.
Concierge, Napua Tower

Front Desk
Wailea is truly a one of a kind vacation destination. Discover more at Grand Wailea.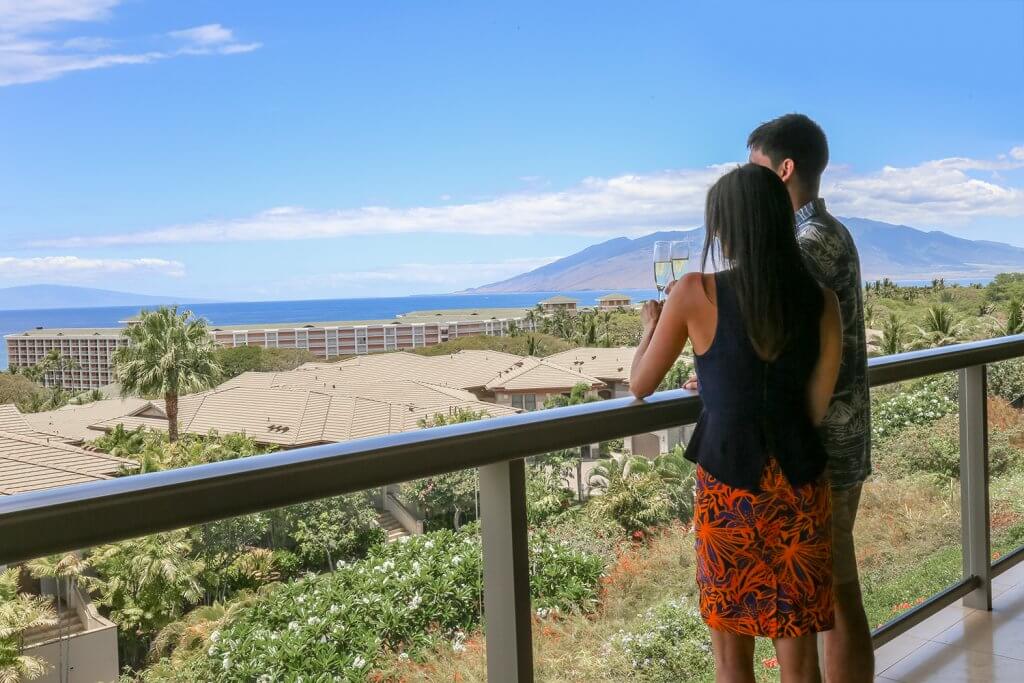 KONA BEACH HOTEL
After two eventful days in Maui, ATH hops to The Big Island! Flying via prop plane, for the first time ever made this Hawaii Resort Photography project bucket-list worthy!
Once arriving, the anticipation to start photographing set in right away! Beginning with meeting spaces. ATH worked their way through over 20,000 sq ft of in-door event space, show casing every set up imaginable. The Kona team did a fantastic job choosing the arrangements for staging. They brought so much life and color to the already lush property.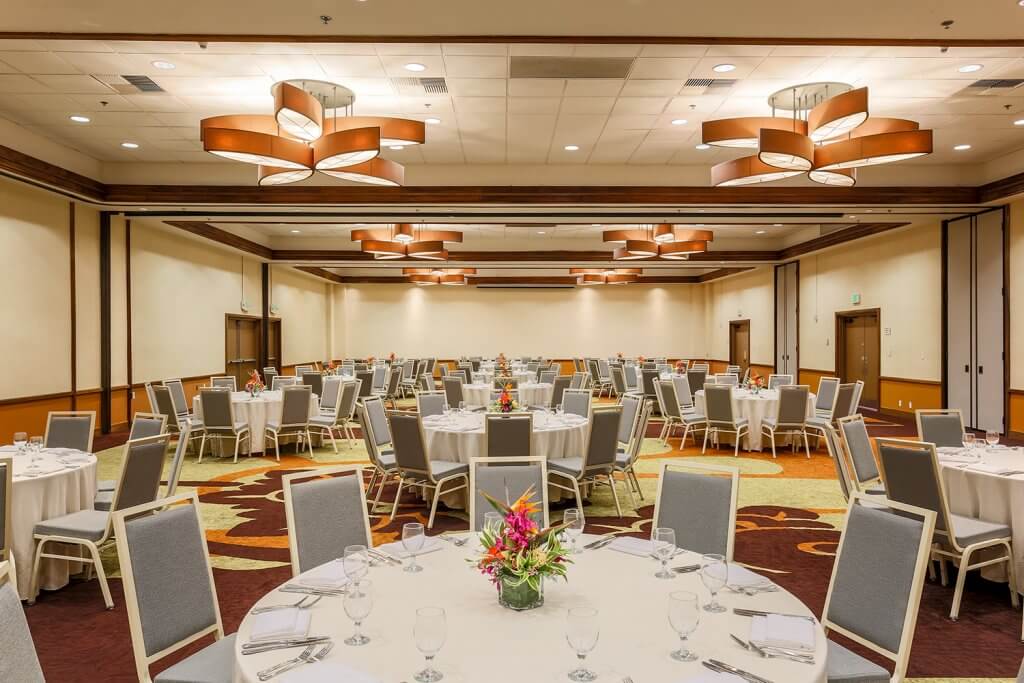 "I was thoroughly impressed by KOACY's team. They were quick to flip every space and really paid attention to detail. I greatly appreciated the sales team input on the messages they wanted to convey in their images. Communication truly makes the difference, and no doubt help set this photography shoot up for success." –Kelly Tackert, CEO
As if this photography project needed more excitement, the ATH team experienced an unforgettable luau followed by the 200th anniversary of the great King Kamehameha passing.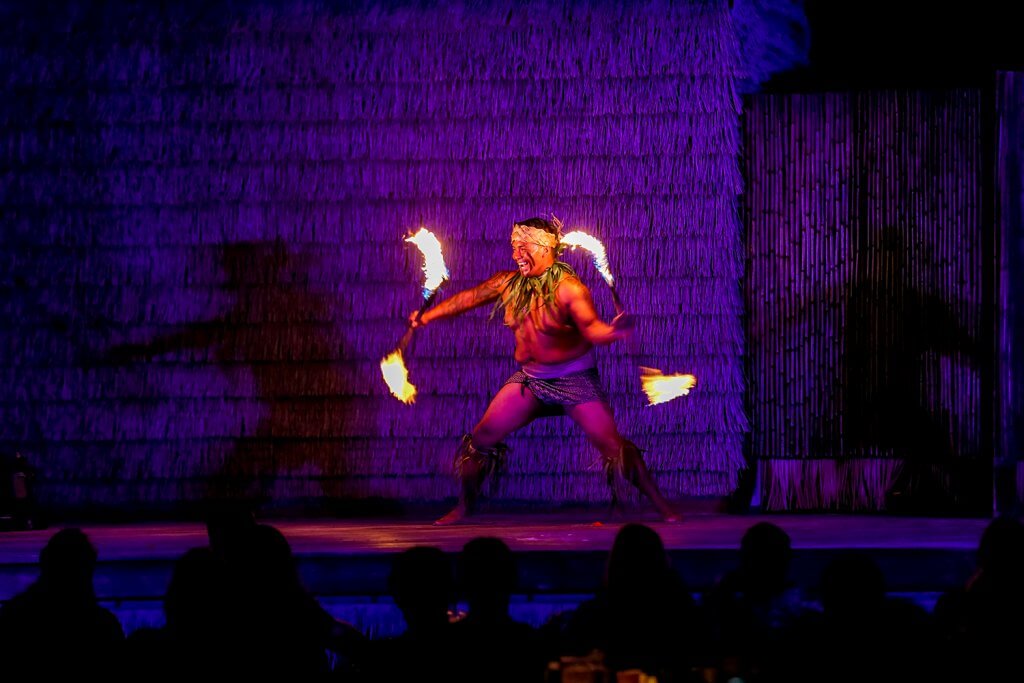 Moving into the staging of a beach wedding ceremony, the mood was set with a vibrate sunrise. ATH perfectly capture the grounds showcasing Kona beach and Courtyards outdoor amenities.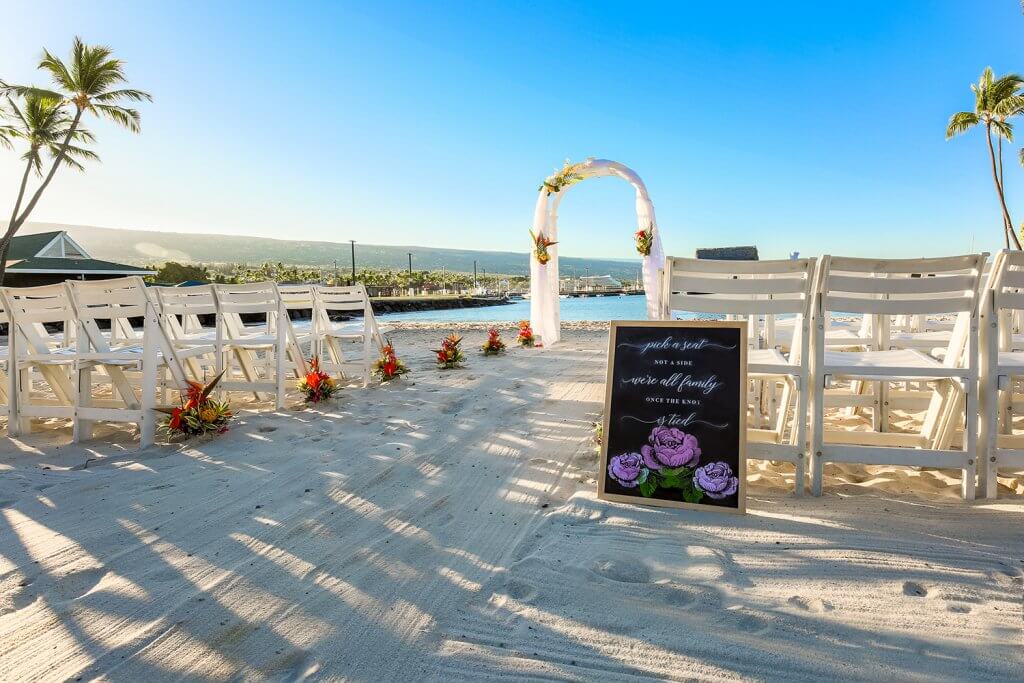 Wedding Pre-function

Wedding Reception
Kona Beach Courtyard is a great unique property! Amenities include a luxurious infinity pool neighboring the tasty Billfish restaurant and bar. Perfect for poolside drinks and lunch. After exploring, you don't want to miss Kona Beach's new Ululani's Hawaiian Shave Ice, serving up the Beach's tastiest treats!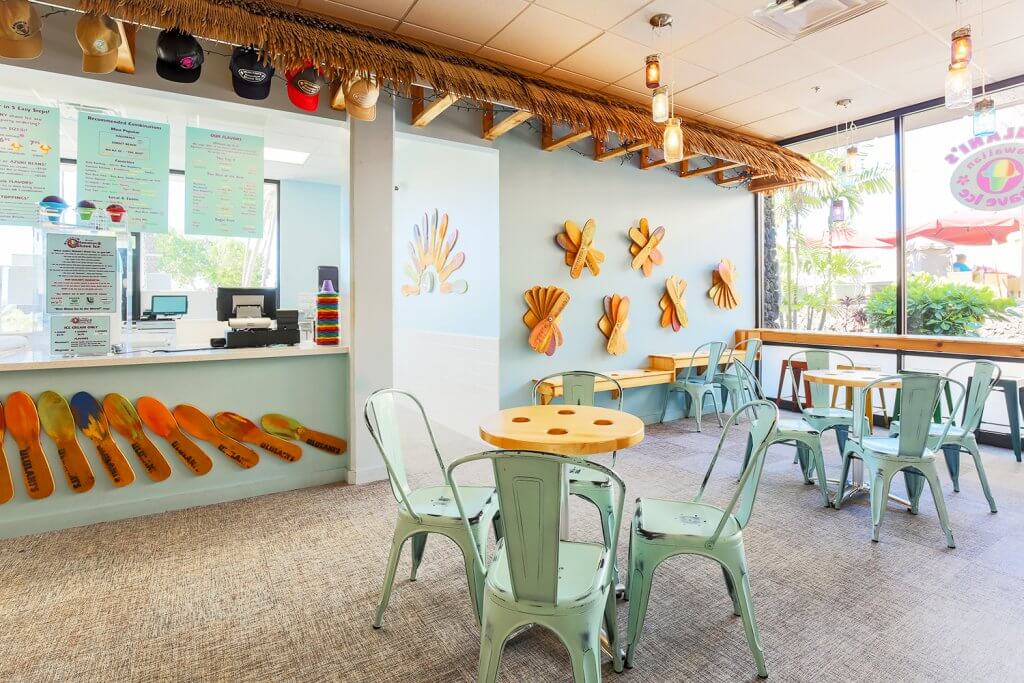 Courtyard King Kamehameha's Kona Beach Hotel is perfect for families and events. With everything you could need within walking distance, it was a blast for the ATH photography team.
Congratulations to Kelly Tackert, CEO. with Hawaii being last on his list he has now traveled to all 50 states!
ABOUT COURTYARD KONA BEACH
Courtyard King Kamehameha's Kona Beach Hotel is a 452 – room, full service beachfront hotel located in Kailua-Kona on Hawaii's Big Island. The hotel features 13 acres of land and beach with easy access to many excursions. In addition to food, fun and gorgeous views, this hotel is set for success. Experience Hawaii's Big Island like never before and discover an array of attractions surrounding the hotel. Read more at https://www.marriott.com/koacy
ABOUT ALL THINGS HOSPITALITY
All Things Hospitality is a San Diego-based boutique marketing agency focused exclusively on the needs of the hospitality industry. Hotel marketing services include web design and development, architectural hotel photography, brand strategy, print collateral, digital marketing, social media and reputation management. Book your Hawaii Resort Photography at the company's website, AllThingsHospitality.com.