Hyatt Professional Hospitality Photography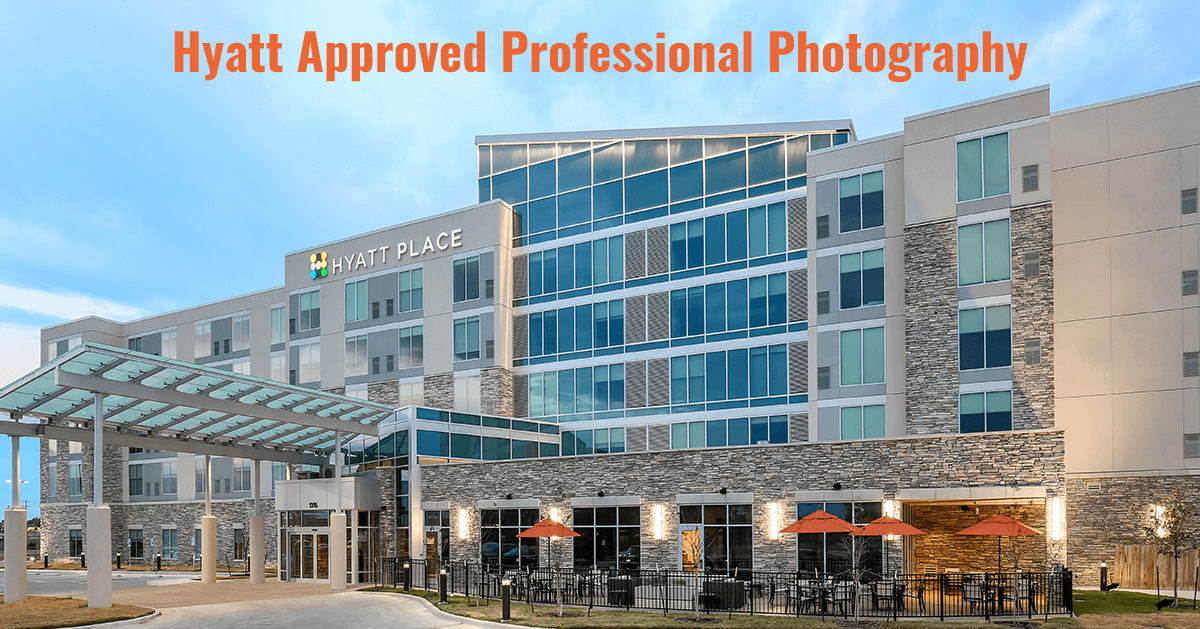 Hyatt Professional Hospitality Photography
With years of hospitality photography experience under their belt, Hyatt Hotels adds All Things Hospitality to their Preferred Vendor List.
About All Things Hospitality
For over a decade, All Things Hospitality has been the preferred hotel photographer for the nation's largest hotel brands and is now setting the standard for Hyatt photography.
Photography by All Things Hospitality accurately represents the hotel's features and amenities and is guaranteed to meet brand guidelines. ATH only uses in-house professional photographers trained for hospitality and architectural photography. This ensures consistency, a high level of service, and compliance with the brand's photography requirements.
ATH professional photographers invest time to understand Hyatt's goals as we help craft their visual story. With over 40 years of combined hospitality experience, the ATH team understands the complexities of growing a hotel's revenue and the role hotel photography plays in conversions on all channels. ATH's custom solutions and service focused team can help you achieve and exceed your revenue goals.
All Things Hospitality provides professional hotel photography services to Hyatt properties across the United States. Competitive pricing and service-centric philosophy make ATH a valuable resource to enhance Hyatt's brand and local marketing efforts.
Hyatt Place Hotel Photography
All Things Hospitality first photographed the new build Hyatt Place in Grapevine, TX. The primary goal was to capture visually stunning exterior architectural, and new interior design images for the hotel website. All Things Hospitality successful conveyed the upscale Hyatt Place amenities and band hallmarks such as the 24/7 Gallery Market, Cocktail Bar, and Outdoor Pool.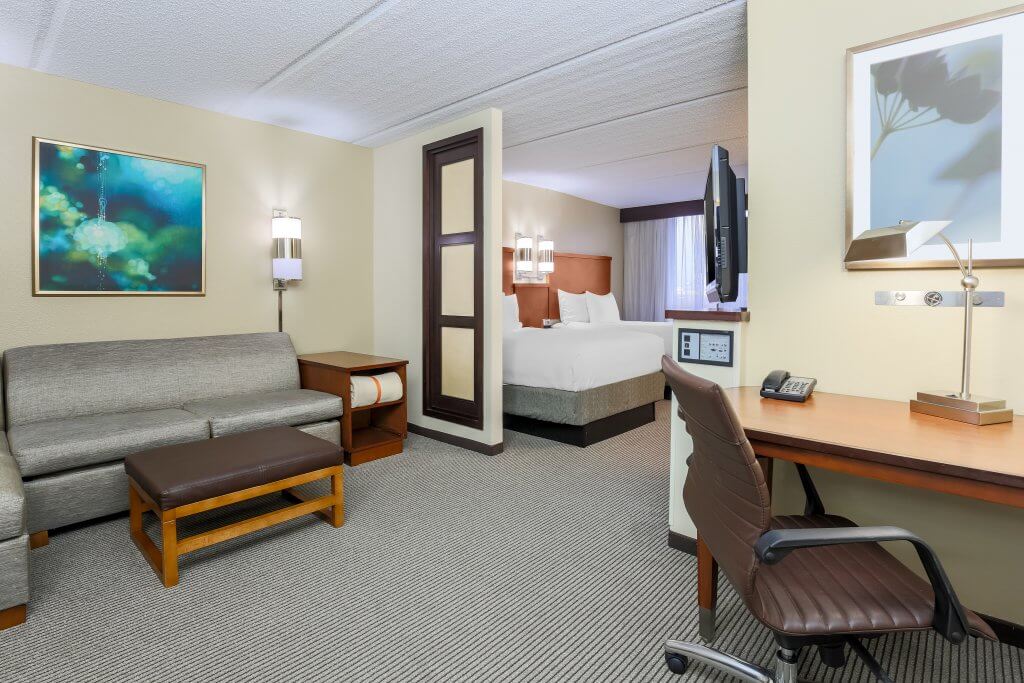 ATH's hotel room photographer thoughtfully prepped and photographed Hyatt Place's spacious room types featuring the comfy Cozy Corner sectional sofa, spacious desk, contemporary bathroom. Architectural photography should capture the full space of the hotel room, from the best angle location to showcase the hotel's specific offerings.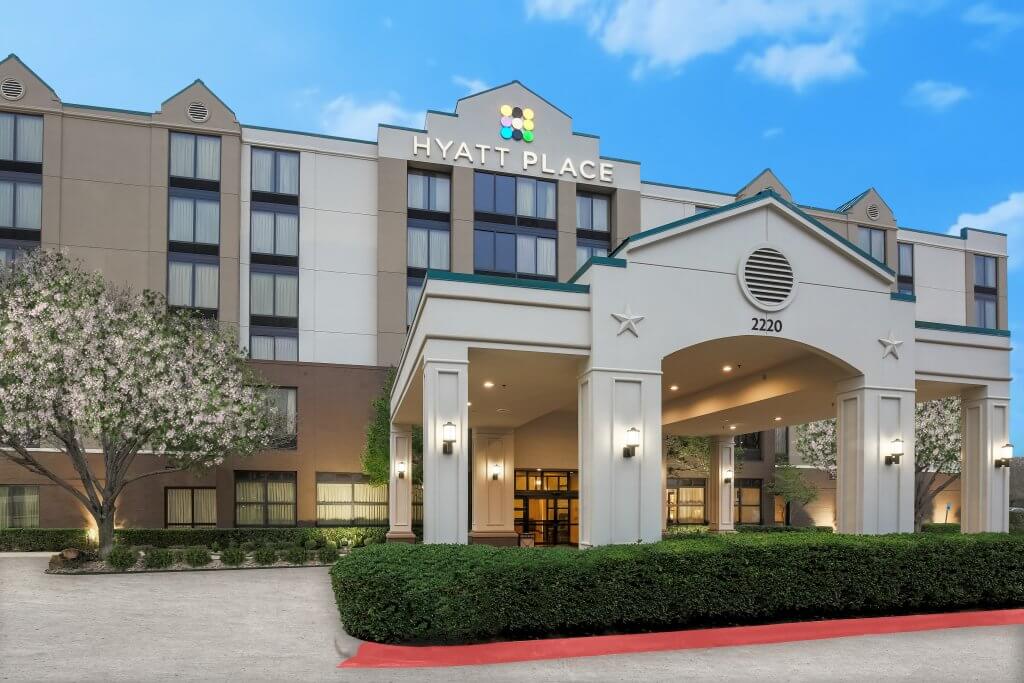 Hyatt Regency Hotel Photography
Hyatt Regency is one of Hyatt's very first brands of hotels and resorts. Increasing their Hyatt portfolio, All Things Hospitality photographed the sophisticated Richardson hotel.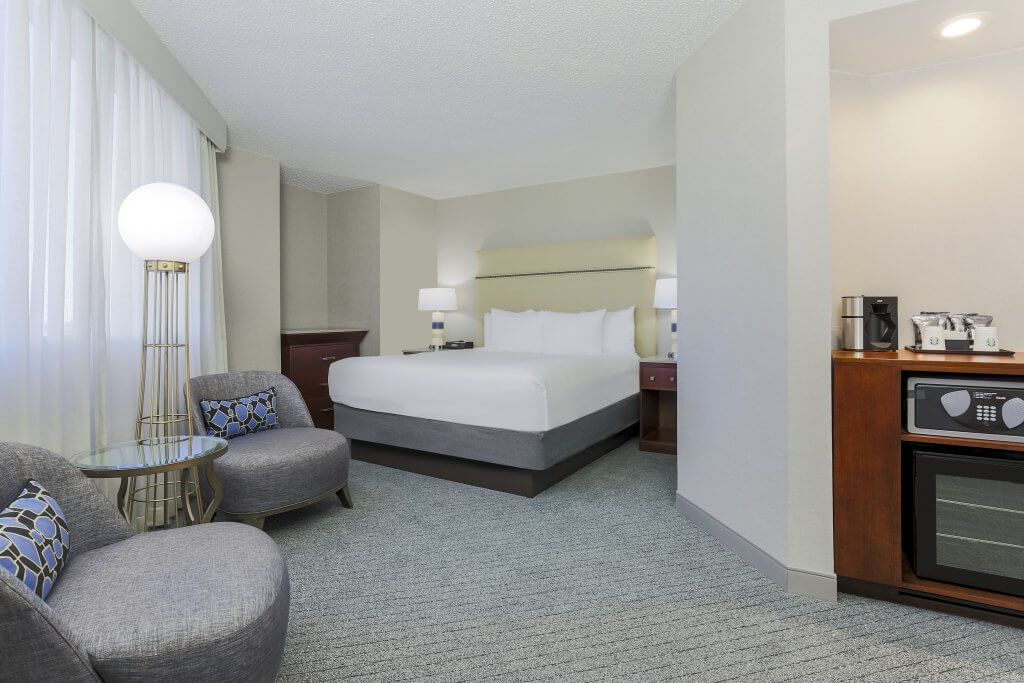 Hyatt Regency North Dallas offers guestrooms that are in a class of their own. ATH successfully captured the newly renovated interior guestrooms, highlighting all of the new amenities.
The ATH photography team was pleased to work with the highly skilled, on-site Hyatt team, enabling total focus on capturing the unique elements of each space while communicating the hotel and brand features critical to the travel buying process.
Schedule a Hotel Photoshoot
All Things Hospitality is a San Diego-based boutique creative agency focused exclusively on marketing for the hospitality industry. Hotel marketing services include web design and development, architectural hotel photography, print collateral, digital marketing, and social media marketing. View our photography portfolio at the company's website, AllThingsHospitality.com and schedule your hospitality photography today.
Be sure to check out our previous post on how you can help prepare for your next shoot.