Downtown Pittsburgh Courtyard Completes Renovation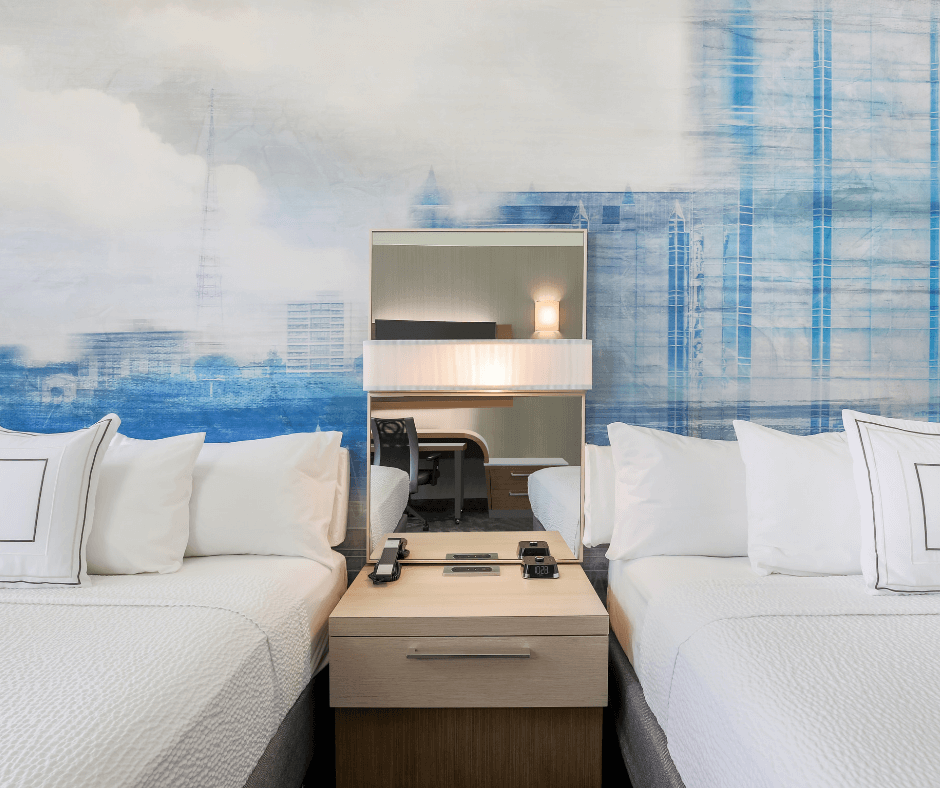 Downtown Pittsburgh Courtyard Completes Renovation
The 183-room Courtyard by Marriott in Downtown Pittsburgh has put the final touches on their extensive renovation. All Things Hospitality is proud to showcase the new décor's urbanity that provides the guest with a feeling of charm and sophistication.
View the Reveal Landing Page Created for Courtyard Pittsburgh Downtown® by All Things Hospitality
The ATH photography team was pleased to work with the highly skilled, on-site Courtyard and Interstate team, enabling total focus on capturing the unique elements of each space while communicating the hotel and brand features critical to the consumer's booking process. The full renovations include all guest facilities, meeting spaces, guest rooms, the lobby, bistro, and fitness center. The new guestroom design is impactful, unique and delivers full functionality to the business traveler. Each suite features a mural and artwork depicting the stylish views just outside the window of the Downtown area. Meeting space options include three event rooms totaling 1,329 sq ft of event space, with two breakout rooms.
"I have had the opportunity to participate in numerous photoshoots since creating ATH. I must say from the preparation stage to delivering the final images, the Pittsburgh team has by far exceeded my expectations in every aspect!" – Kelly Tacket, CEO, All Things Hospitality
"Such a great job. Carlie Tackert's photo-snapping skills and Kelly Tackert's fantastic staging was so awesome!" – Lisa Bowlin, Director of Sales, Courtyard by Marriott Downtown Pittsburgh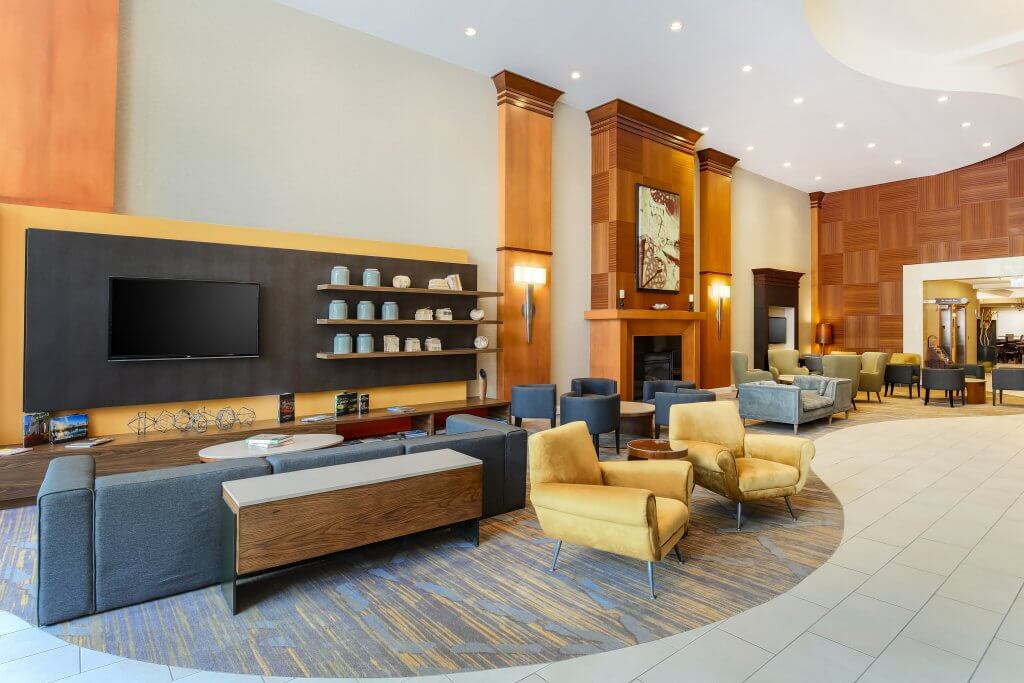 "An outstanding team suited perfectly for the Historical Courtyard building in Downtown Pittsburgh! I am still so pleased to have been given the opportunity by Interstate Hotels and Resorts to photograph this unique property. Admittedly, whatever reason brings you to the Burgh, you're going to have a great time making friends along the way" – Carlie Tackert, Photographer & Business Developer, All Things Hospitality
All Things Hospitality and Pittsburgh Downtown Courtyard continue their partnership in creating successful marketing solutions. Learn more about how All Things Hospitality can help drive your properties revenue at AllThingsHospitality.com
About Courtyard Pittsburgh Downtown
The Downtown Pittsburgh Courtyard Hotel was renovated from four historic buildings in 2004, after returning the existing structures to their original appearance. Located near the David L. Lawrence Convention Center, at the corner of Penn Avenue and 10th Street, the hotel is convenient for Convention Center attendees, business and leisure travelers visiting downtown. The hotel is in the heart of Pittsburgh's cultural district and next to the downtown business area.
About All Things Hospitality
All Things Hospitality is a San Diego-based boutique marketing agency focused exclusively on the needs of the hospitality industry. Hotel marketing services include web design and development, architectural hotel photography, brand strategy, digital marketing, print collateral, and social media management.