Clean the World Makes a Difference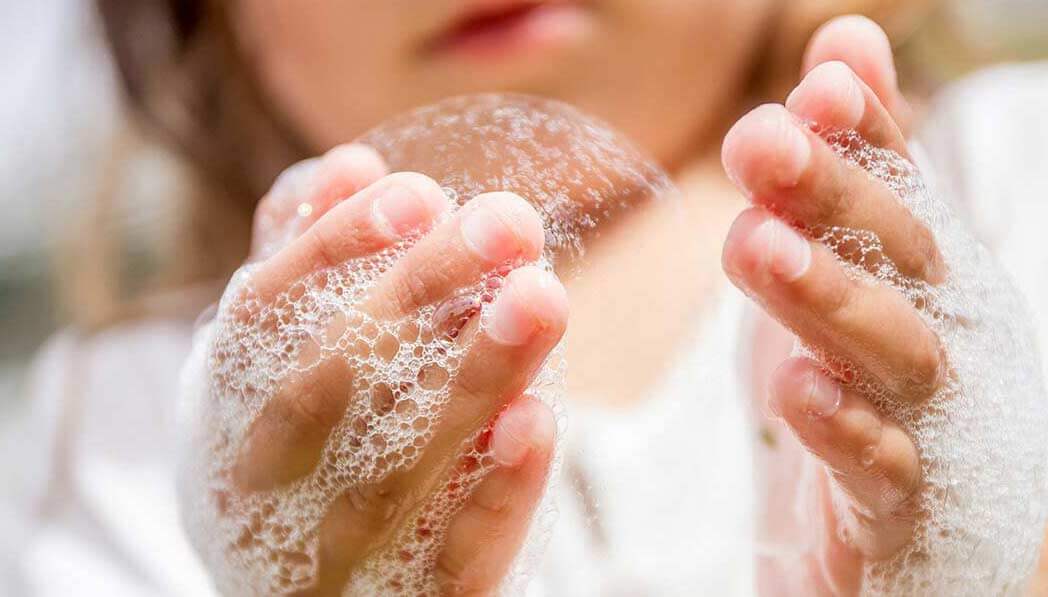 Clean the World Makes a Difference
At ATH, our passion is hotel marketing, but, we're even more inspired when we get to contribute to projects that help you make a difference in your local or global communities. We're honored Crowne Plaza Pittsburgh South reached out to us to develop their Clean the World(r) program signage.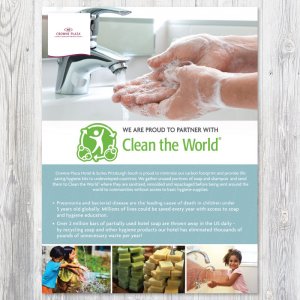 Over 2 million bars of partially used hotel soap are thrown away in the US daily. According to the World Health Organization, millions of young lives could be saved with access to bar soap and hygiene education(1). Crowne Plaza Pittsburgh South and hundreds of other hotels are helping change that.
By recycling soap and other hygiene products, hotels can eliminate thousands of pounds of unnecessary waste per year and help Clean the World save lives.
Unused portions are sent to Clean the World(r) where they sanitize, remold, and repackage them. The recycled items are then sent to communities around the world, including helping Veterans and schools right here at home.
Ready to join the program? Visit the Clean the World website to enroll your hotel today.
Need help raising awareness of your hotel's philanthropic or sustainability programs? Contact All Things Hospitality for discounts on custom signage and print collateral for promoting your in-house community or sustainability efforts on behalf of non-profit organizations.