All Things Hospitality Photographs DoubleTree Atlanta Airport Hotel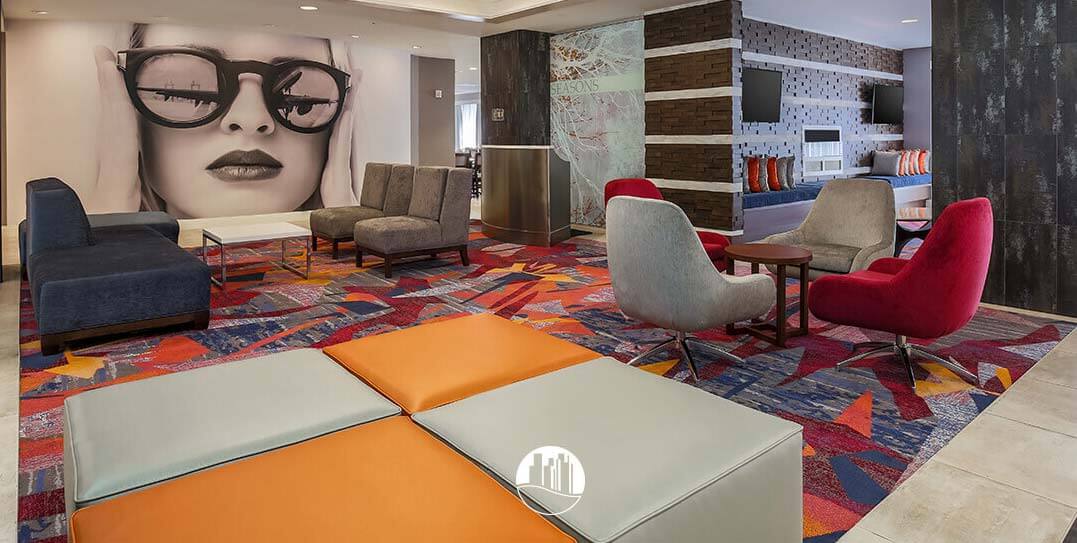 All Things Hospitality Photographs DoubleTree Atlanta Airport Hotel
All Things Hospitality is pleased to present a portfolio of hotel photography captured at the newly updated DoubleTree Atlanta Airport. ATH was retained to capture the hotel's unique design aesthetic and brand hallmark features during a comprehensive photography session in September.
The primary goal of the session was to capture the visually stunning changes made to the guest rooms, lobby, restaurant, bar, and meeting space during the hotel's multi-million-dollar renovation. The new design stays true to the classic DoubleTree aesthetic with energizing pops of art, soothing clean lines and sleek modern fixtures creating a chic, inviting ambiance. Throughout the space, vibrant colors contrast with soothing natural surfaces including cool marble and warm woods. The open, airy lobby features eye-catching murals, casual seating areas, and intimate gathering spaces. On-site dining and entertainment includes the Lobby Bar and Seasons Restaurant, both accessible from the lobby area.
The ATH photography team was pleased to work with the highly skilled, on-site DoubleTree team, enabling total focus on capturing the unique elements of each space while communicating the hotel and brand features critical to the travel buying process.
"I have had the opportunity to participate in numerous photo shoots over the 16 years I have spent in the Hospitality Industry. I must say from the bidding stage right down to the delivery of final photos that All Things Hospitality is light years above the rest. The amount of time put into pre-photo shoot prep was very impressive to me. Then once on site, the professionalism and attention to detail was absolutely incredible. I would recommend All Things Hospitality to all of my colleagues in the Hospitality Industry." said Carita Montgomery, Director of Sales, DoubleTree by Hilton Atlanta Airport.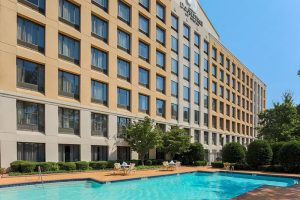 View the images from the September hotel photography session on the All Things Hospitality website. To book your hotel photography session, contact the All Things Hospitality team at 817-225-2980. To book your next stay in Atlanta, visit the DoubleTree Atlanta Airport website.
About All Things Hospitality
All Things Hospitality is a DFW-based boutique creative agency focused exclusively on marketing for the hospitality industry. Hotel marketing services include web design and development, architectural hotel photography, print collateral, digital marketing, and social media marketing. Read more at the company's website, AllThingsHospitality.com.
About DoubleTree Atlanta Airport
DoubleTree by Hilton Atlanta Airport is in a prime location to visit multiple Atlanta attractions. They offer easy access to the Hartsfield-Jackson Atlanta International Airport, Downtown Atlanta, Georgia International Convention Center, Georgia Tech University, Atlanta Zoo, and Delta World Headquarters. Guest can enjoy breakfast, lunch or dinner at their on-site restaurant, Seasons Bakery & Grill, cocktails in their Lobby Lounge, or in room dining. With 4,500 sq. ft. of flexible meeting space that holds up to 450 guests, paired with first-class catering, the DoubleTree by Hilton Atlanta Airport is the perfect place for any event.